In-Home Massage
Therapy in NYC
Five-star massages from the comfort of your own home. Book a licensed, insured massage therapist with years of experience for your next massage today.
Like you, we have experienced all the city has to offer first-hand. That's including, the headaches, long stressful days, busy schedules, neck and back pain, tough transportation, and the goal of trying to make it in NYC.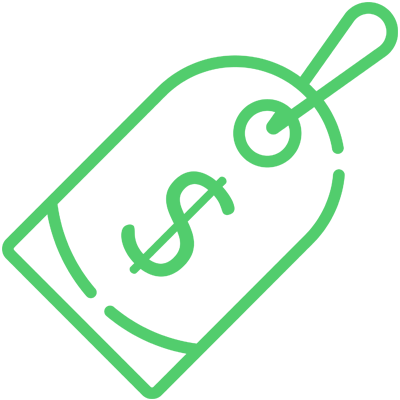 Flat Fee
We offer transparent, flat-rate pricing, and our therapists appreciate your tips, 5-star reviews, and referrals.

Online Scheduling
We often have same-day appointments in a variety of massages to meet many of your needs.

No Stranger Danger
All of our professional massage therapist are licensed, and insured with years of experience.

Eco-Friendly
We are a small eco-friendly business, which allows us
maximum flexibility and responsiveness for our growing client base.
All signature massages include a steam towel treatment, aromatherapy and your choice of Swedish or deep tissue massage.
Stress Knot
Experience the essence of our relaxing floral aromatherapy blend with our signature StressKnot massage. Our therapists use a combination of expert techniques and our herbal-infused avocado oil to ease muscle tension, reduce chronic stress, nourish, and hydrate your skin. Our steamed towel facial with J'espere anti-aging facial serum will help to reduce fine lines and give your skin a youthful glow.
Book Now
C.B.Destress
Melt away stiff, sore muscles and bring the body back into balance with our ultra relaxing therapeutic C.B.Destress massage.
Following a steamed towel treatment to the hands and feet, our therapists apply a warm, soothing pain-alleviating oil to the reflex zones on your hand and feet, melted down from our very own massage candle.
Book Now
Ready
Awaken your senses and improve your mental and physical health with our signature Ready massage. This massage features dry brushing in a mist of our warm, spiced citrus aromatherapy blend to exfoliate dry skin, reduce the appearance of cellulite, and improve circulation, leaving you ready to take on the daily stresses NYC has to offer.
Book Now
Thankful (Couples Massage)
What better way to show a special person how thankful you are for them than to experience our signature Thankful massage? Our therapists create a romantic, relaxing ambiance with our floral aromatherapy, rose petals, and romantic lighting so that you and a special person can de-stress together.
Book Now
As someone who gets massages frequently, StressKnot has become my go-to provider of in-home massages in NYC. Their therapists are timely, respectful and hygienic—and the massage is always out of this world. C.B.Destress is my favorite after a long week. A five-star spa experience in the comfort of your own home.

Rashad N.

CEO, ThinkCode
StressKnot gives the most mindful, controlled full body massage. Their massage therapists understand the muscular anatomy and pressure points so well. Light touches, but firm, strong pressure, for a perfect deep tissue massage.

Enmi Y.

Founder/Editor in Chief, @usaphase
Best massage ever! StressKnot's massages are reviving, comfortable, and refreshing!

Ammiel C.

RN
Stress Knot gives the best chair massages. My neck was beyond stiff and my back was really sore before the massage. The stress knot representative knew exactly what needed to be done to alleviate the pain and soreness.

Jerry D.

President of SHMONG
My massage was absolutely what the doctor ordered. I felts completely comfortable and totally relaxed. You really took your time during the massage and paid a lot of attention to my tight areas. The amazing massage coupled with the convenience of being in my own home made it a brag-worthy experience.

Colby M.

IT Consultant
I was able to take the hassle out of spa day! Using StressKnotNYC at home massage therapy service I removed all of the stressors involved with commuting. The massage was amazing! They turned my personal space into an oasis. I would recommend StressKnotNYC's services to everyone.

Delilah P.

Middle School Teacher
StressKnotNYC On Instagram
This error message is only visible to WordPress admins
Error: API requests are being delayed. New posts will not be retrieved for at least 5 minutes.
Follow Us